Azum Kickstart:
Making the move to next coaching levels easy!
You want to go to the next coaching level? But you have concerns about the migration or workload involved? We can take them away! With Azum "Kickstart" we accompany you step by step. And until your personal Azum platform is up and running and you're satisfied.
You can test Azum 2 weeks for free.
Our sports science trained consultants support you personally via mail or in Online Meetings. They will help you: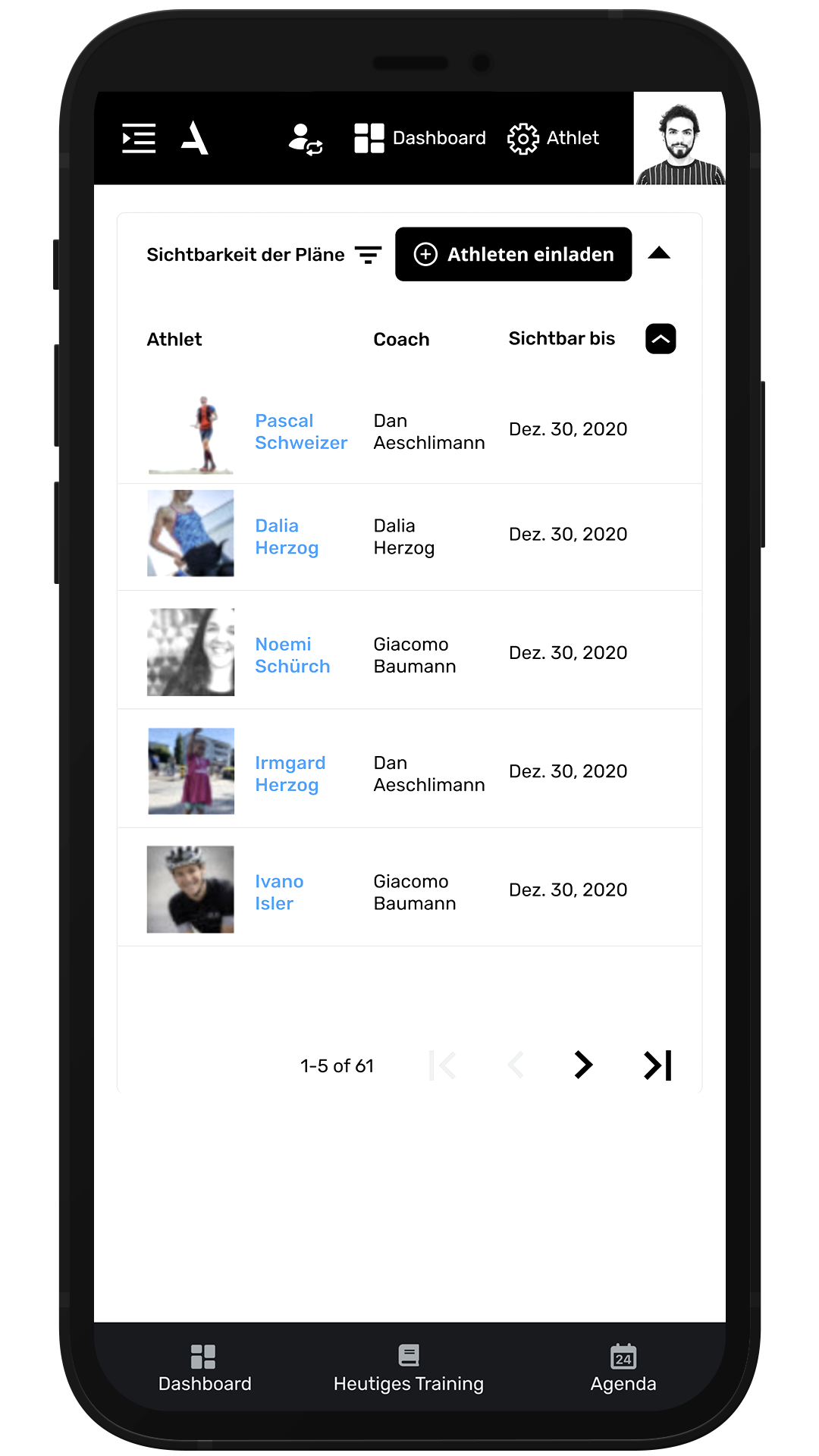 Azum Kickstart: Get started right away with the basic equipment
Even if you haven't had any contact with our consultants yet, you can start planning your training as soon as you are registered with Azum. Because:
With registration, you get a basic set of training blocks and videos you need for coaching.
A large set of Tutorial-Videos explains step-by-step how Azum works.
Register for your 14-day free trial of Azum. You can access all features immediately and without restrictions!
Watch the tutorial videos and start setting up your personal version of Azum!
Book an appointment with your personal Azum consultant!
Lean back and let Azum show you: our tutorials will quickly give you a first impression.
Individualize company profile
Perform athlete anamnesis
Record goals events and competitions
Record availability for training
Metabolic profile: store performance values
Metabolic profile determine physical activity level and basal metabolic rate
Connect Profile to External Services
Add various elements to the agenda
Save workouts and training plans as templates
Add training plans to the agenda using templates
Release Training Plans for Athletes
View training plans, specifications and explanations
Comment on completed trainings
Analyze training volume and intensities in monitoring
Get an overview of training volume and intensities
Plan Training Coordinated with Energy Combustion
Analyze Trainings in Detail
Market training plans in the online store
Get an overview in the Coach Dashboard
Azum Coaching Webinar: Azum-Einführung und Live-Demo
Stay tuned and subscribe to Azum newsletter!